The Cannabis Rally: This Year The Joint is For Justice.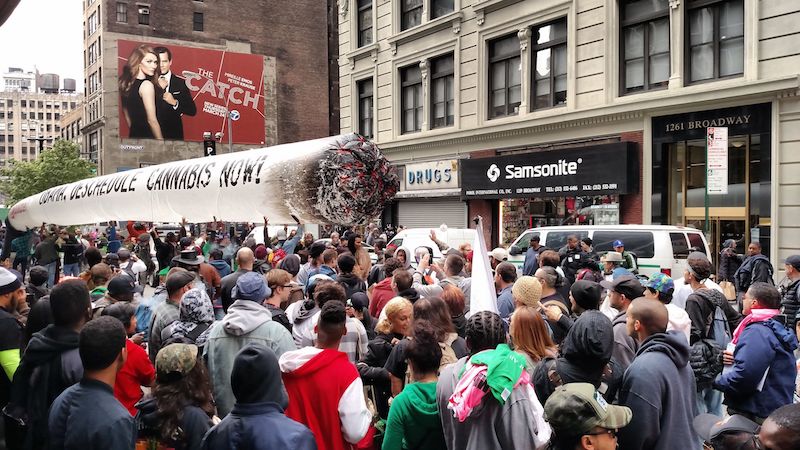 act.tv will be livestreaming the annual Cannabis Parade and Rally from New York City. The event is part of the Global Marijuana March, where thousands of people will be participating in events in over 800 cities in 72 countries around the world, including Canada, France, New Zealand and Denmark. With roots as far back as the 1970's, New York City's rally is the longest running public demonstration for drug policy reform and it is clearly reaching it's intended purpose; to spread awareness throughout the world. (Watch Here!)
Organizers are expecting upwards of 5000 people in NYC alone where music, big fun signs, speakers and, oh, yea, lots of people smoking pot in a park are likely. It is the most festive atmosphere imaginable to address what this march is really about; ending systematic racism, letting the sick access treatment and cures, ending the murderous drug war, crippling the prison industrial complex, mitigating global warming (hemp oil people!) and more.
Originally billed as a celebration of Cannabis Culture, this year the organizers want folks to know that this event is more than a place to trade brownie recipes. Watch our conversation with organizer and Executive Director of Cannabis Cultural Organization, Nelson Guerrero here:
If you can't make it to a rally near you (perhaps you have had too much indica and can't make it off the couch?) tune in here!