Tech Against ICE: Workers Call Out Companies to Stop Supporting ICE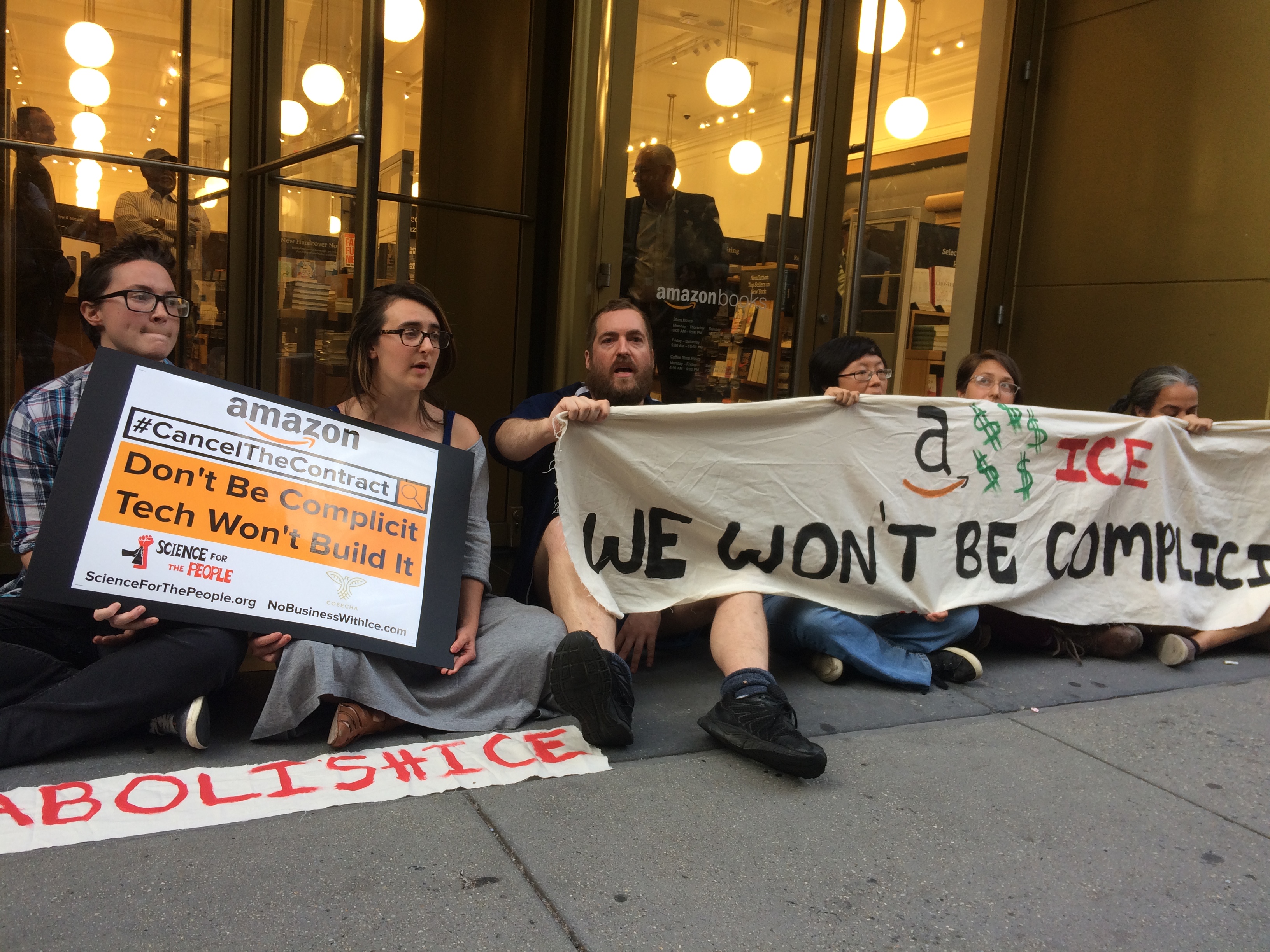 Protesters in New York City rallied last week in front of Microsoft, Salesforce and Amazon, three tech giants who all have contracts with Immigration & Customs Enforcement (ICE) and/or U.S. Customs and Boarder Patrol (CBP). As part of a National Day of Action against ICE happening around the country, these rallies and marches are particularly interesting in their aim: to hit ICE in the pocketbook.
Microsoft has a $19.4 million dollar contract with ICE. Amazon has been selling facial –recognition technology to the agency. And Salesforce, "the world's #1 customer relationship management (CRM) platform," provides software and technical services to CBP. The rally was in support of workers calling on these companies to cancel the contracts and standing against Trump's unconscionable boarder policies. Members of Rise and Resist, Movimento Cosecha, and Science for the People marched alongside a movement marching band, who's powerful music set the tone for the event and also drowned out the five pro-Trump regulars who show up at every minority-friendly NYC event to chant "USA! USA!" Clearly they don't recognize that everyone protesting ICE also lives in the USA.
Act.tv was on the scene providing live coverage of the events where several people were arrested for peaceful direction actio
It is particularly egregious that all three corporations mentioned above position themselves as companies with 'progressive' values. If you've been paying attention to Amazon's treatment of workers, you already know the truth value of that whitewash.

Watch our livestream coverage of the event in NYC, including the march from Salesforce to Amazon including moving coverage of arrest of the very brave protestors.
You can find out more at ScienceforthePeople.org or follow the movement at #CancelTheContract and #AbolishICE
Julianna Forlano is the Senior Correspondent for act.tv