Massive #StopKavanaugh Vigils Remind Us There Are Many Types Of Survivors And Kavanaugh Will Make More.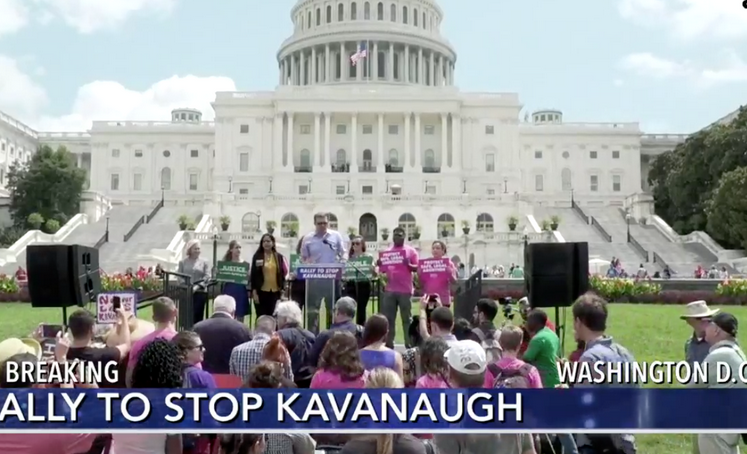 Last night, anti-Kavanaugh vigils across the county brought together survivors of sexual assault and others to continue to make their voices heard and to heal. Woman after woman told their stories of rape and assault. In NYC there was a 20 year old survivor who told her story for the first time to a crowd of 500 and a 60 year old woman who attended not only to because of what happened to her, but also what had happened to her own mother in the 1930's. It was as powerful as it was liberating, for speakers and viewers alike, as is the release of any secret that finally sees the light. That raw emotion of suppressed trauma unleashed is what is healing the world, creating that "other world" we know is possible, and quite literally stopping the Kavanaugh appointment.
Check out Rep. Senator Ben Sasse of Nebraska's Bombshell News On Kavanaugh Nomination.
In addition to the powerful stories from survivors of sexual assault and rape, one speaker, a neurobiologist, underscored just how many types of survivors are threatened by the Kavanaugh nomination. Our nation now has survivors of intense flooding, stronger hurricanes and wildfires brought about by climate change. Kavanaugh's stance on the environment would continue that assault. We have survivors of corporate greed and governmental malfeasance, like the residents of Flint, MI or people who lost their homes to banking corruption. Kavanaugh would continue that assault. We have survivors of cruel immigration policies, cruel economic policies, and violently cruel incarceration policies. Kavanaugh's stances will create more and more survivors. And a reminder: there will be many who will not survive.
Watch act.tv's live on scene coverage for MoveOn here: