Roy Moore Really Can't Take 'No' for an Answer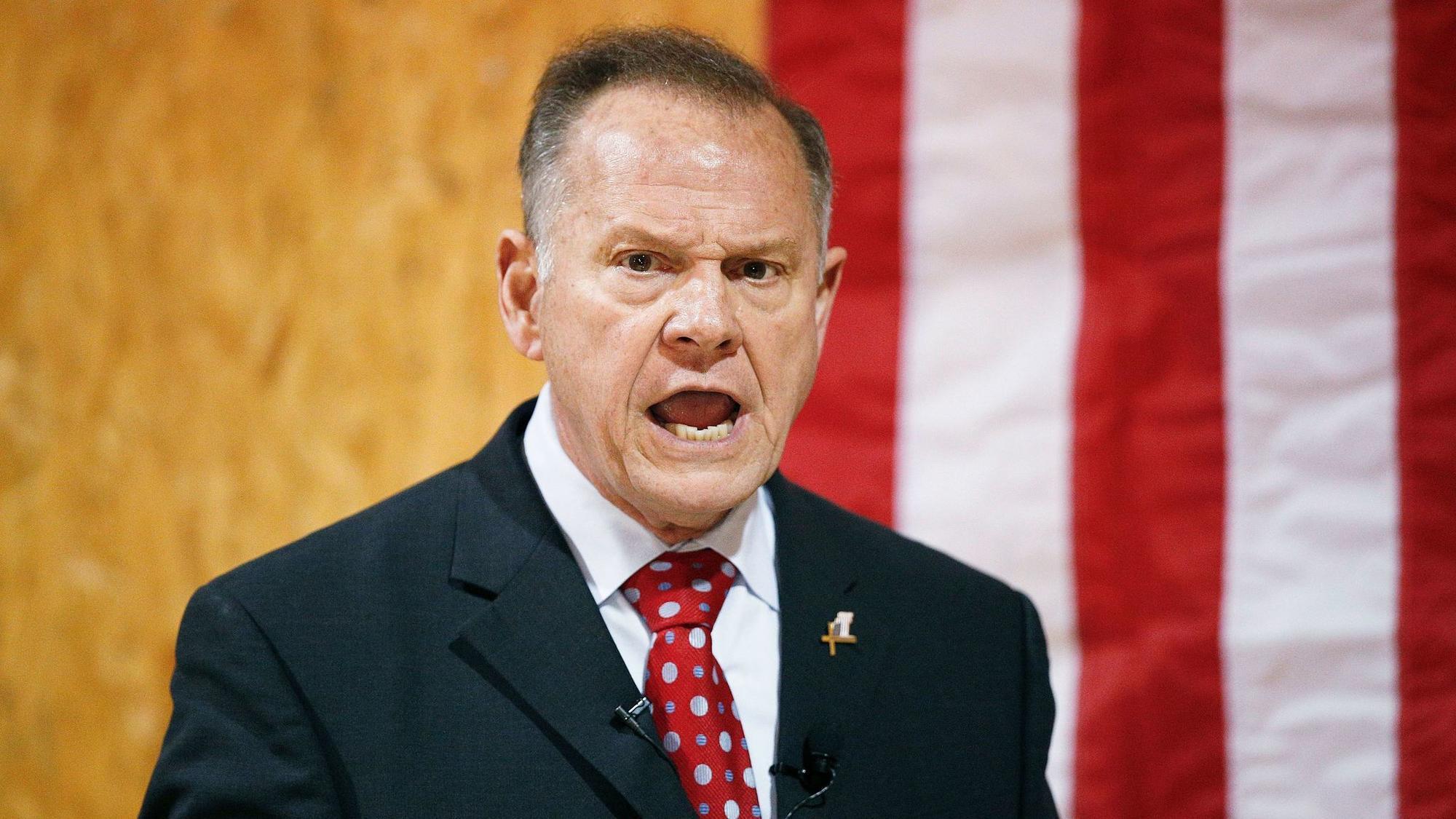 First things first, Roy Moore lost.

In the special election for the vacant Alabama Senate seat on Tuesday night, Moore was beaten soundly by Democratic rival Doug Jones. With a victory margin of nearly two full percentage points, the gap is more than three times higher than the threshold required to trigger a recount. Even President Trump was forced to acknowledge the loss in a late night tweet.
Stated simply, Moore has decided that he is not going to take 'no' for an answer.
In his late night non-concession speech, Moore invoked god as his reason for not accepting the will of the voters in his home state of Alabama.
"You know, part of the thing -- part of the problem with this campaign is we've been painted in an unfavorable and unfaithful light. We've been put in a hole, if you will. And it reminds me of a passage in Psalms 40. I waited patiently for the Lord, that's what you got to do. He inclined to me, heard my cry, brought us up out of a horrible pit, out of slimy clay and set me feet on the rock and established my goings and put a new song in our mouth. Praise to our God. Many shall see it and hear it and shall be moved by that, if you will. And that's what we've got to do, is wait on God and let this process play out."
Moore's refusal to hear the word 'no' and then hide behind the bible is nothing new.
He was first removed from the Alabama Supreme Court for refusing to take down a monument to the Ten Commandments, and again for ordering state judges to enforce Alabama's ban on same-sex marriage after being overruled by the Supreme Court.

But this time, unless god is going to come down from the heavens and change 25,000 cast ballots, Roy Moore is going to finally understand that 'no means no".