If You Thought Paul Ryan was Bad, Meet the Racist Running for His Seat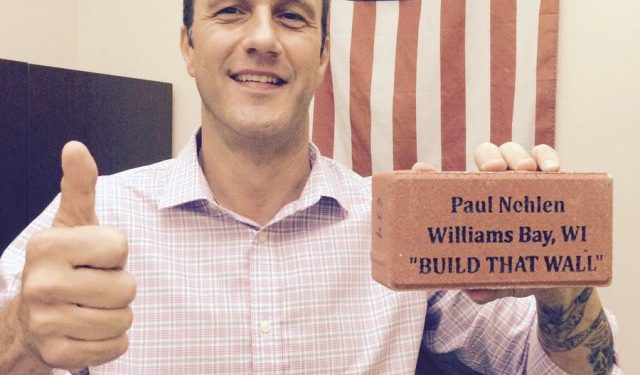 Paul Ryan has long been known for his almost single-minded crusade to eliminate poverty by eradicating the poor. But as bad as many believe him to be, the guy trying to take his seat is so much worse.
Paul Nehlen, who is gearing up for his second attempt to replace the ten-term incumbent, is a dedicated white nationalist. Known for being a supporter of the neo-Nazi trope "It's OK To Be White," Nehlen is frequently a sought-after guest on white nationalist podcasts, who most recently stumped in Alabama for accused pedophile Roy Moore.

Now, when he isn't campaigning to replace Ryan in Wisconsin's 1st congressional district, Nehlen likes to spend his time attacking minorities on Twitter and Gab, the "free speech" social media site frequented by far-right users.
On Monday, Nehlen took to Twitter to unload on Buzzfeed for their "attempts to portray" him as "antisemitic" in a recent article titled "How The Alt-Right — And Paul Ryan's Challenger — Coordinate To Fight The "Jewish Media"
Here was his counter argument...