You just spent a lot of money for VP Pence to protest the National Anthem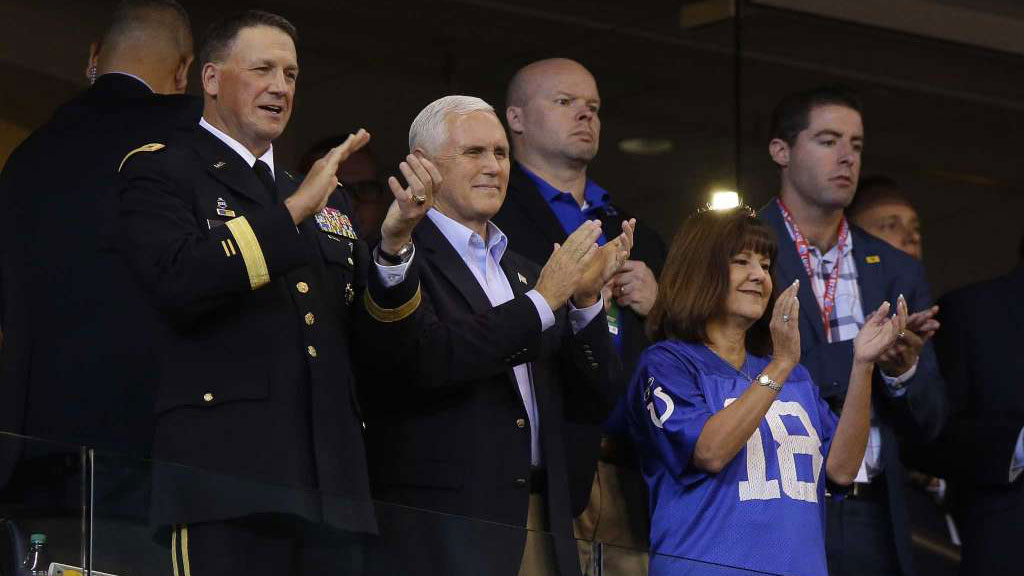 Vice President Mike Pence spent Sunday travelling around the country to do some PR work, and you paid for it.
The former Governor of Indiana made a special trip back home to attend a Colts game and stage a piece of planned political propaganda that cost taxpayers at least $250,000.
As more than twenty 49ers players knelt during the national anthem with their hands over their hearts, Pence walked out of the stadium, and back to his waiting motorcade.
Indianapolis Star sports columnist Gregg Doyel wrote in a column that "Pence knew" players would be kneeling and had staged the walkout.
"What, you think he didn't know the 49ers would kneel on Sunday? Pence knew. The 49ers are the one franchise, the only franchise, that have had at least one player kneel before every game since Colin Kaepernick was the first to do it in the 2016 preseason. Kaepernick played for the 49ers, of course. Last week, following Trump's unpatriotic assertion that he would fire someone for exercising their First Amendment rights, more than half the San Francisco roster knelt."
Doyel, among others, also stated that reporters following Pence were told to stay in a van outside the game "because Pence wouldn't be there long."
This new debacle comes on the heels of a number of Trump administration officials being investigated for wasteful spending on unnecessary flights. An investigation into the use of private jets by former Secretary of Health and Human Services Tom Price last month led to his resignation.
Early Monday morning, Trump took to the Twittersphere to defended Pence again, saying the trip was "long planned," and suggested that it was arranged long before he had declared patriotic jihad on NFL players two week ago.