Last Child Leaves Tornillo Tent City as Movement to Free All Migrant Children Grows in Texas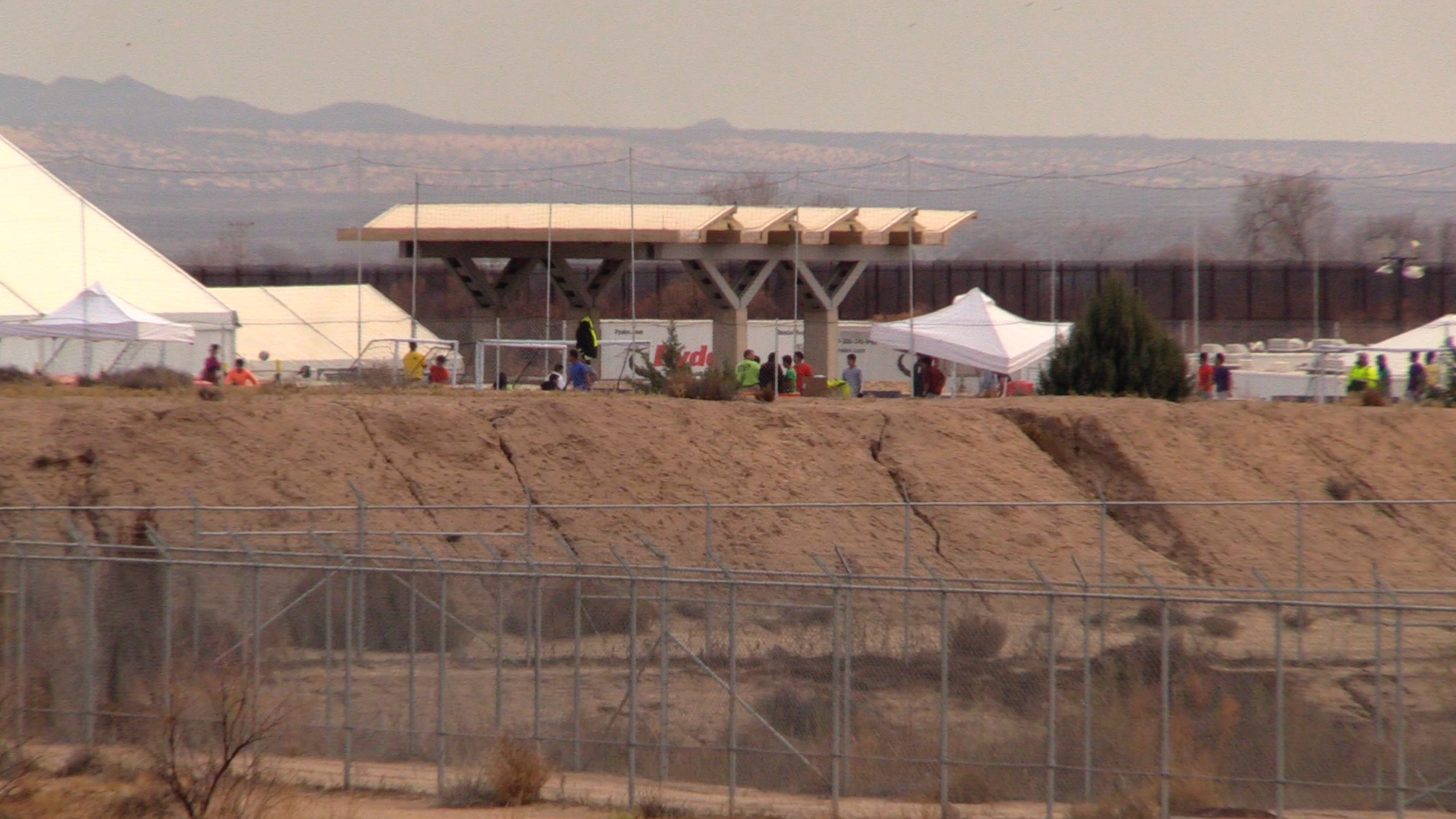 On January 11, 2019 the last child left the Tornillo, Texas, immigrant tent city after months of activist pressure on politicians and the tent city contractors—Baptist Child and Family Services (BCFS). What began as a temporary shelter to hold 400 migrant teens with a 30-day contract between BCFS and the U.S. Department of Health and Human Services ballooned to holding 2,800 children by mid-December with many contract extensions.
The camp was erected in June shortly after Trump's "Zero Tolerance Policy" when the nation watched in horror as children were ripped from their families. Shrouded in secrecy in the middle of the Chihuahuan Desert about 40 miles east of El Paso, the tent city was perhaps the most controversial detention center, often referred to as an "internment camp" and a "concentration camp" by both activists and politicians.
(Rep. Beto O'Rourke and Senators Jeff Merkley, Tina Smith, Mazie Hirono and other elected officials and activists rally to shut the Tornillo facility down)
All but 300 children have been sent to their sponsors. The remaining 300 children are being transferred to other government-run facilities for undocumented minors while still in the sponsorship process.

(Texans demand the closing of the Tornillo Detention Center prison for asylum seeking children)
BCFS is but one player in a vast network of companies housing migrant children, a multibillion-dollar industry. Southwest Key is the biggest player, and the majority of detention centers are in Texas. Both local and out-of-state activists are mobilizing in an effort to "Free Them", all children who are separated from their families and their sponsors.