Grannies to Separated Families: "Dear Children, We Care About You. We Are Trying."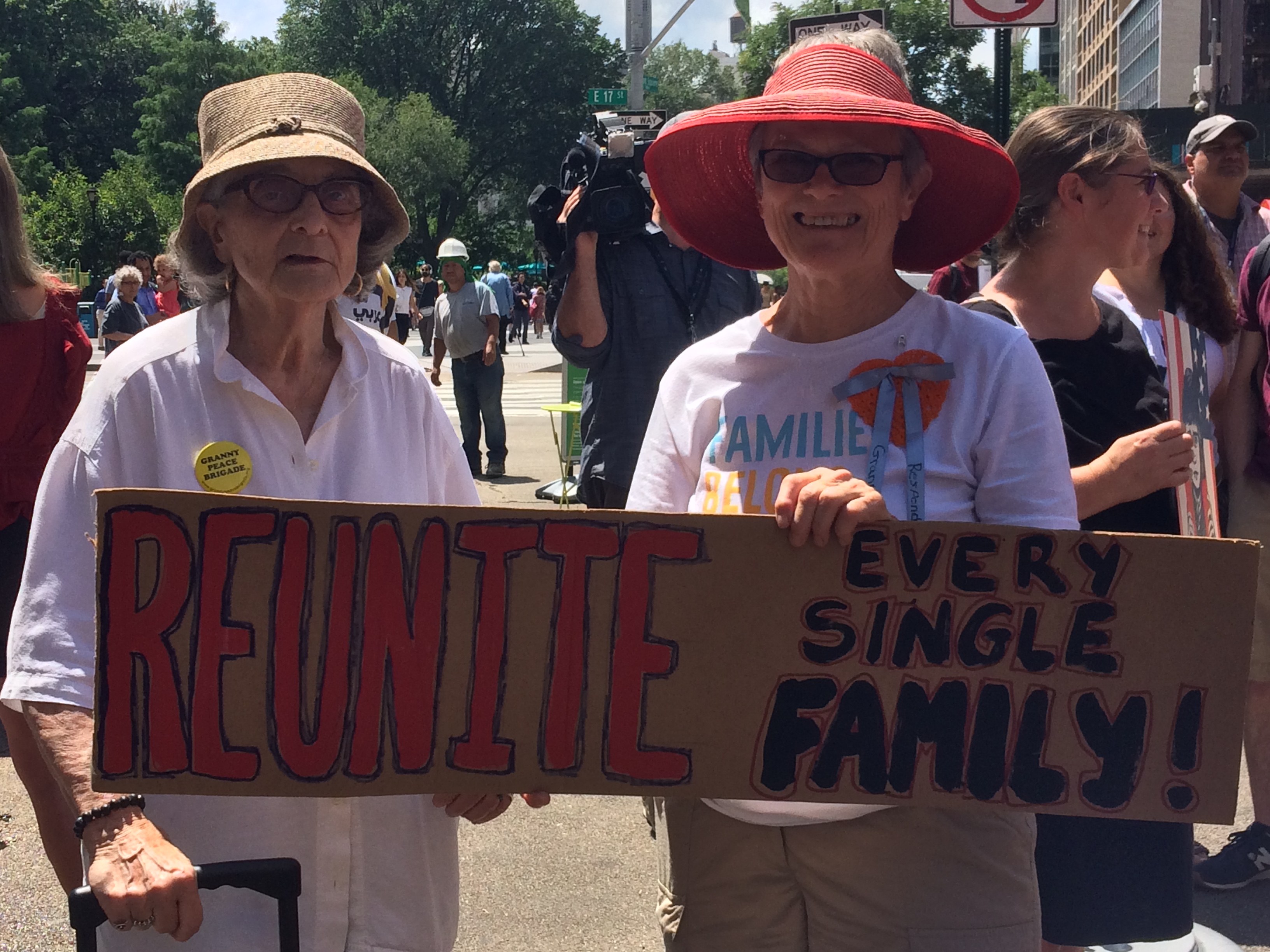 A group of older people, predominantly grandmothers, set out on a 6-day road trip from New York City to the U.S. – Mexico boarder in McAllen, Texas to take action on the inhumane treatment of migrants at the boarder. They are stopping at 6 cities along the way to hold protests and to remind people that we are in a moment that requires action.

From the website:
You may have asked yourself what you will do when the time comes. What are you willing to sacrifice now that the most vulnerable people in our society are threatened by senseless violence and hate?
That time has come.
Remember that even though the court-ordered deadline has passed, over 800 separated children have not been reunited with their parents. And some may never be reunited. At the rally Grannies voiced their shared goals including the immediate reunion of all children with their families and an end to family detention.
The success of their action is already obvious. At the kick off rally in NY, there were at least a dozen TV news reporters complete with cameras, including the Spectrum NY1 van. Add to that the half dozen or more print journalists and the entire production crew from comedy news show Full Frontal with Samantha Bee and you have a very successful media event that keeps the press focused on the fact that these inhumane practices are still happening. Organized by the a grassroots group of grannies, called, aptly, Grannies Respond, the entire event was sparked off by a casual idea shared on facebook about 6 weeks ago. Now it's a national movement. Now caravans are coming from all over the country and not just New York.
Bravo Babushkas.
act.tv was live at the kick-off event in NYC. Watch here:
Julianna Forlano is the Senior Correspondent for act.tv.