FEMA removes statistics about Puerto Rico's slow recovery from their website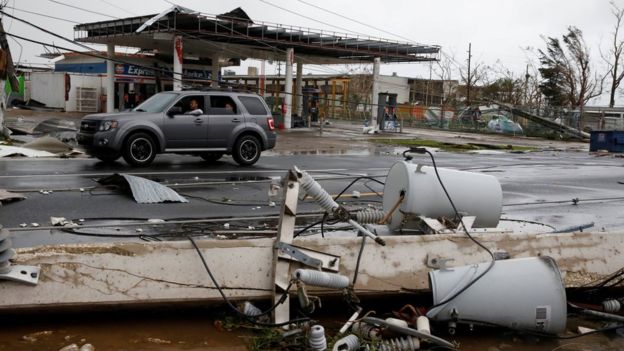 The Federal Emergency Management Agency (FEMA) website has apparently removed key statistics from its website regarding Puerto Rico's slow recovery from Hurricane Maria.
According to a report from The Washington Post, FEMA removed information showing Puerto Rico's lack of access to clean drinking water and electricity almost two weeks since the hurricane slammed into the island.
Just 24 hours earlier, the site was reporting that only half of Puerto Rico's residents had access to clean drinking water, and a meager 5 percent had their power restored.
But those embarrassingly low numbers were missing from the website on Thursday.
A FEMA spokesperson did say that current reporting on the availability of water and power on the island can still be viewed on a Spanish-language site run by Puerto Rico's Governor's office, but gave no reason for the sudden removal of the statistics, which paint a far different picture than video of President Trump playing basketball with a roll of paper towels and a group of storm survivors trying to get food.
They were also quick to point out that 92 percent of hospitals and 96 percent of dialysis centers on the island are currently "open." Though that designation does not accurately depict the limited services and resources available, as many of those medical facilities are still running on emergency power and gas generators.
The official death toll from the hurricane now stands at 34, only days after intrepid Fox News correspondent Geraldo Rivera exclaimed "I don't see people dying," in a one-on-one interview with San Juan Mayor Carmen Yulín Cruz.

Rivera ended his report with the following statement:


"That's part 1 of my interview with the mayor, who, as you heard, still claims that people are dying, although the death count is 16, has been 16 since the storm. I could find no one dying."