As Trump Brags About Jobs, More Companies Announce Layoffs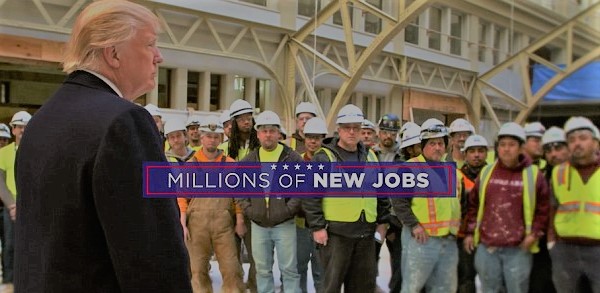 While President Trump has been ringing in the new year telling anyone who will listen that he is 'bringing jobs back to America,' companies continue to quietly announce layoffs.
Action-technology company GoPro, and mega-retailer Macy's just announced closures and layoffs totaling more than 5,200 jobs. Those announcements came on the heels of Botox manufacturer Allergan eliminating another 1,400 jobs.
But President Trump seemingly has little to say about these layoffs, as he has been happy to just focus on the winning.
The 'shout out' to his 'homies' at Fox & Friends was for their non-coverage of AT&T's layoff announcement, which got blown away in all the hype about $1,000 bonuses to employees who ended up getting a pink slip just before Christmas.
And waiting in the weeds is the anticipated loss of nearly 10,000 jobs from the Disney purchase of Twenty-First Century Fox. Trump went so far as to call Rupert Murdoch to congratulate him on the $50 billion sale, while White House spokeswoman Sarah Huckabee Sanders said the president was hopeful the deal would create jobs.
"The president spoke with Rupert Murdoch earlier today, congratulated him on the deal and thinks that, to use one of the president's favorite words, that this could be a great thing for jobs."
According to data from the Bureau of Labor Statistics, the 2.06 million jobs created last year were the fewest since 2011, making Trump's job celebration look like the party on the deck of the Titanic shortly before impact.